We offer pubstay accommodation which is clean, cosy and affordable. There are a range of rooms available, each with ensuites.
The rooms are situated upstairs from the pub and have a large balcony available to sit quietly and enjoy a cup of coffee and take in the view over the river. Alternatively you can join the many characters downstairs at the bar for what will be a memorable experience.
We are perfectly situated next door to the tourist information centre, within an easy walk into town, 3km drive to the Tweed River Regional Art Gallery and 10 mins drive to the base of Mount Warning, the core of an ancient extinct volcano.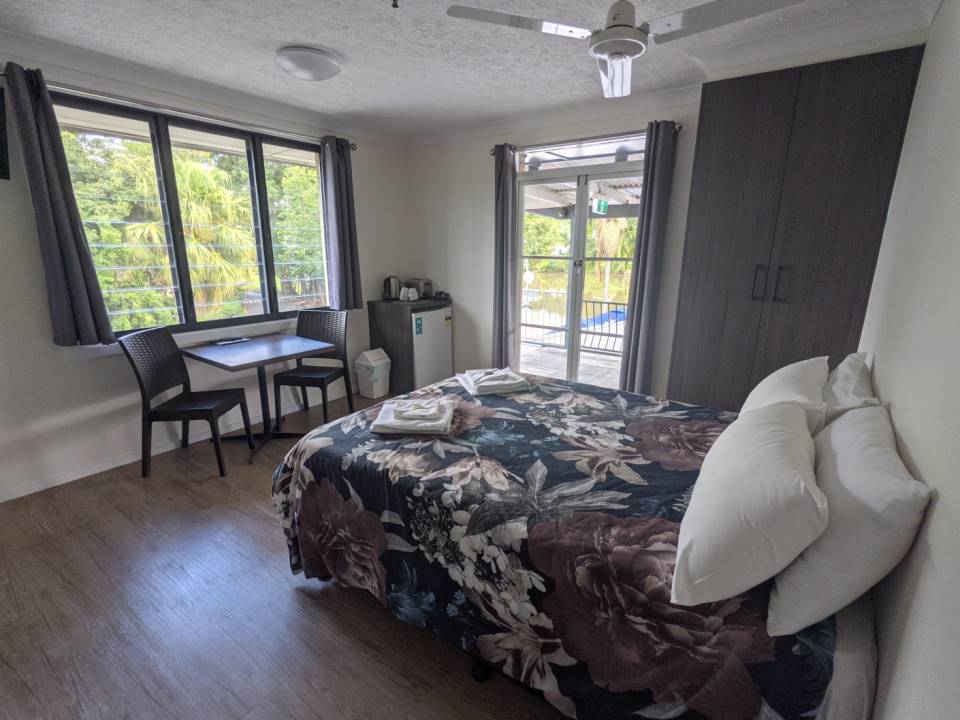 Facilities
Our rooms include tea and coffee facilities, fans and LCD TVs.
Parking is available next to the pub in the private car park.